Restaurant
Enjoy the taste of the season and the fresh bounties of the sea.

La Ceres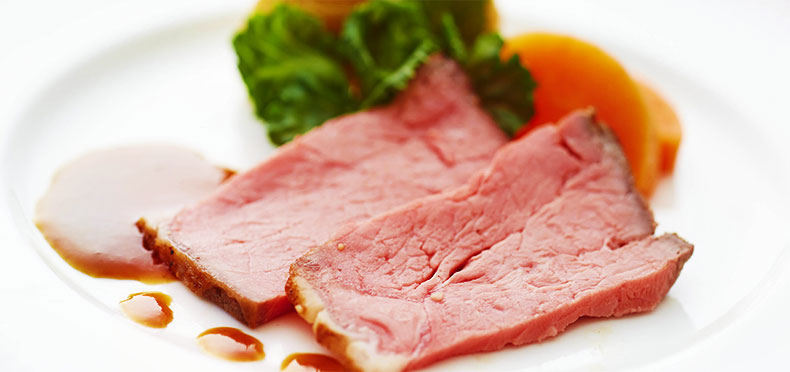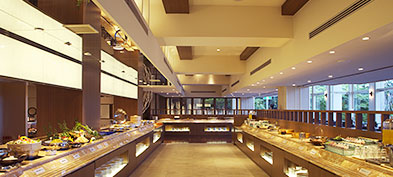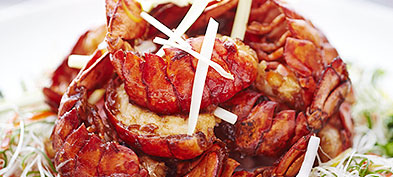 At an open kitchen of Japanese, Western and Chinese cuisine,
enjoy a buffet menu featuring seasonal ingredients local to Miyagi.
A buffet-style restaurant featuring Japanese, Western, and Chinese cuisine in a relaxing atmosphere with brown tones and high ceilings for a feeling of openness.
The abundant menu features not only local ingredients from Miyagi, but is cooked on the spot by chefs so you can eat it fresh out the oven.
Enjoy a buffet made using seasonal ingredients as you gaze out at the Matsushima scenery.
Isana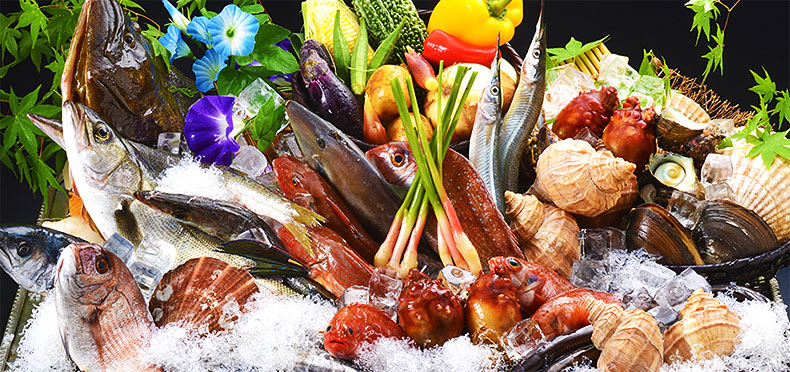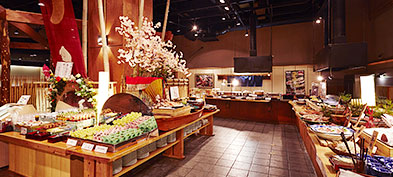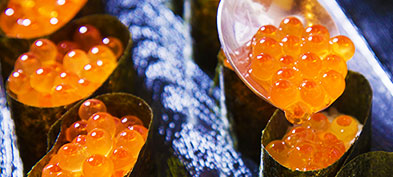 Freshly caught seafood arriving every morning from the local sea
Taikanso's original Japanese-style seafood buffet made using carefully selected ingredients.
We recommend this Japanese-style seafood buffet that lets you choose your favorite seafood, including fresh sashimi, sea urchin, scallops, and crab, right there on the spot.
Seafood lunch buffet "Kaisen Zanmai" held for a limited time!
*The seafood buffet will be opened with reservations of 30 or more.
Tensho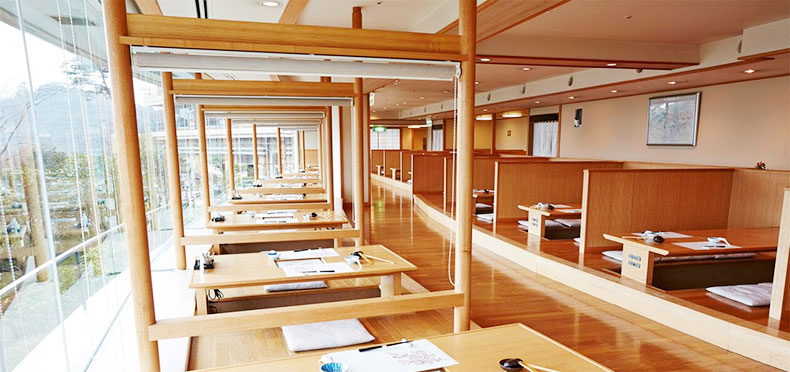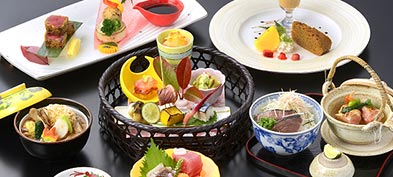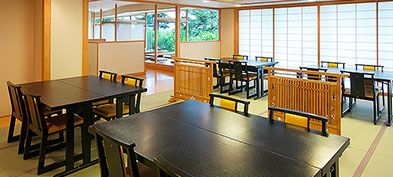 The taste of the season with carefully selected ingredients
A menu featuring local, seasonal ingredients from Miyagi
Enjoy the taste of the season made from carefully selected ingredients that can only be experienced at Taikanso.
Each and every beautiful dish draws out the full flavor of its fresh ingredients.
Take your time and unwind as you gaze out at the Matsushima coast.
Shiosai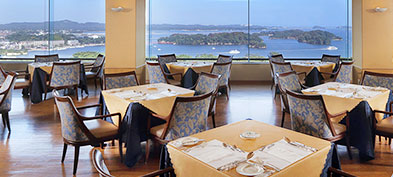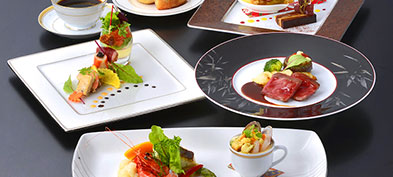 Full-course meal of casual and relaxed style
French cuisine used flesh seafood caught from the local sea.
Enjoy your meal and breathtaking views at restaurant on the top floor.
Yuho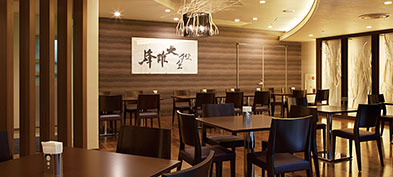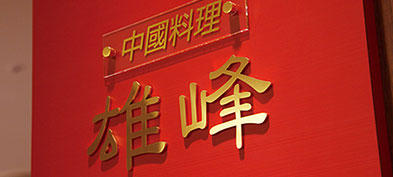 A new style of Chinese cuisine that incorporates Japanese and French cooking methods.
Authentic Chinese cuisine made using sumptuous local ingredients and seafood.
This lunch of authentic Chinese cuisine won the Matsushima Three-Star Winter Lunch Grand Prix. Enjoy a variety of colorful ingredients.